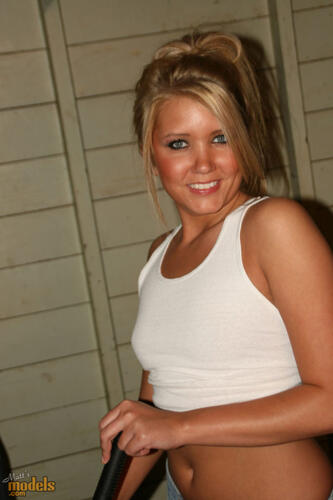 Jocalynn is a super fresh 19 year old from Georgia who's never been anywhere West of the Mississippi River untill Matt's Models shot her explicit photos and steamy masturbation video!

Shes got a super sweet Southern accent and is generally just a NICE person with a VERY open mind. I don't think she's afraid to try anything!

Her first masturbation was exceptional because she was nervous and horny (our favorite type of girl) - she gets OFF big time!

So stay tuned for that!