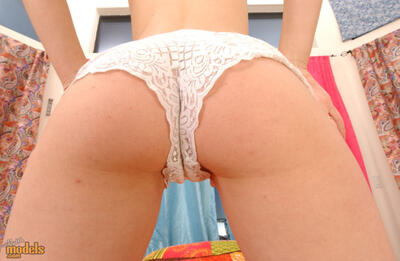 An Exclusive find! You wont see this 18 year old cutie anywhere else on the web (at least for quite some time).We got her FIRST! We like her nice full boobies and great attitude. Welcome Acetta.
Place of Birth:
Tombstone Arizona
Favorite Place:
San Diego California
Favorite Food:
Hamburgers and french fries and a soda!!! I'm a junk food junkie!
Favorite Music:
Hip Hop baby!
Hobbies:
I like to play interactive video games on my computer
Turn-Ons:
Anything vibrating on me... motorcycles, clothes dryers, vibrators... you name it.
Dreams:
I want to be a medical assistant one day.
Ideal Mate:
I like older more mature guys. But I like a man to stand on his own, not the type who would quit his job for me.
Sexual Fantasy:
I recently had a foursome with another couple - that was fun. I'd like to do that again.
Favorite Position:
Ruff! Ruff! I like a good doggie!!! Reach around is nice... but give me a vibrating dildo and I'll put in some work while you fuck the shit outta me!!!