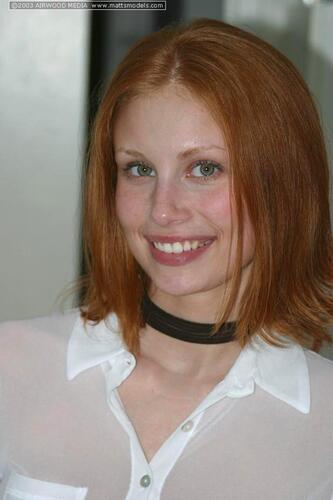 Updated Bio 2016:



Anya has to be in my top five all-time favorites. I don't give a fuck what anybody else says, this girl was uniquely fucking beautiful. A natural redhead with absolutely beautiful tits - notice they are not large  - just perfect. She reminds me of a pinup girl from the 1950's.  I for sure have a penchant for natural redheads.

Some of her photos are my favorite shots.

On the flip side she had one of the worst personalities I ever dealt with. In her defense I believe she may  have had her reasons. First of all she was there with her boyfriend/ fiance? Seemed like they had issues? They were having a spat? Maybe they were on opposite sides of whether or not she should be doing this? I remember her telling me she wanted to be a news broadcaster and didn't want these photos to hurt her future career.

Although I haven't searched for other  shoots on her, my guess is that she didn't last two weeks if a day in this business.

Glad I got what I got. What a beauty.


---




Original Bio:



MM exclusive model Anya is an incredibly gorgeous redhead. Eat 'er up boys, 'cause you wont find her anywhere else!