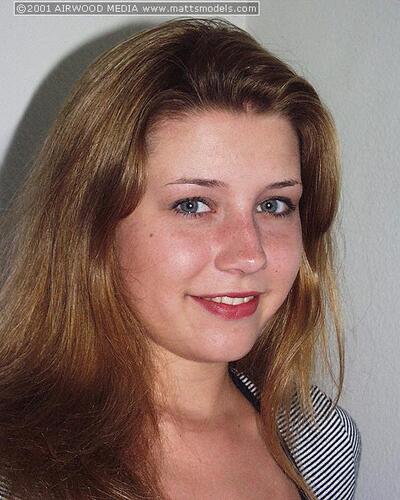 Updated Bio 2016:



What a complicated personality this person was.

She's one of the heralds of the dawn of Internet nude model Stars who led the way for other girls. She was business oriented, knew the value of her physical assets and decided  to use what God gave her while she could. Always in demand and she worked a ton.

Hard to not notice those bodacious breasts mounted on such hard flat stomach! Wow.

The first time I met Erica she arrived by train in San Juan Capistrano, CA. I picked her up and took her to a hotel where she would stay for a couple days while we shot. We immediately sat down in her room and had a great conversation.  She was smart, funny, full of life and flirty.

That started a several year plutonic friendship which abruptly ended over a literally something incredibly stupid.

There were a few girls who were volatile. They could be the absolute nicest most charming people you ever met, but the littlest thing could set them off and you'd be in the doghouse. Erica was one of those girls.

I'll save the specifics for my book but regardless of whatever personality flaws I thought she may have had she still is one of my favorite girls and the live broadcasts we did together are literally some of the first live adult Web Cam shows on the net.




---




Original Bio:



Oh Yeah.

My NEW all time favorite, world class Matt's Models BE-ATCH! What a
fuckin COOL CHICK. Really nothing I can verbally add about Erica because
her photos speak for themselves. I will tell you she lives in New
Hampshire, goes to college and is very smart. She has very strict limits
(no girls, no toys, no boys) and plans to keep them. She has one
hang-up: She LOVES to be SPANKED! (See Live Show) LOL

I liked her the first time I met her. She was sent to me by train. The
night before the shoot I went to pick her up about 7:30pm. I helped her
into her room. Once in her room we started talking and the next thing I
knew it was almost 2 hours later! She was funny, interesting and
flirtatious. Yes, FLIRTATIOUS ....but make no mistake about it..she just
DOES that...to everybody! Everybody likes her..(guys and girls). You
can't help but being enamored by her. I'm not gonna mention her tits
(well okay, a little about them). They are just TOO DAMN BIG for her
frame. If you look at her FROM THE BACK standing ...she has this
slender, muscular back and her tits are so big they are very visible on
both sides.

We shot a couple days and as you know she did the Live Show. I feel
pretty honored that she she even did my Live Show, much less did a
feature video for me! I'm not kidding when I tell you that she had a
deathly fear of video and literally walked off another set here in L.A.
because they tried to shoot video on her. If you see "Erica's Debut",
the behind the scenes stuff shows you how afraid of video she was. It's
not an explicit video but I think I was damn lucky to get what I got and
I'm gonna live with that for now.

Erica is one of those models the  Aria/Jesse realm that could basically
do whatever she wants to in this business (and others) because she has
the sexual power, attitude and smarts to do it.

UPDATE: August 30, 2001.
Erica is back out here. I just spent 2 more days shooting PHOTOS on her.
She was thinking about doing a SPANKING video with another girl but as
of TODAY it's NOT gonna happen. I can tell you that we got some good
outdoor stuff: pool, flashing, boat and some inside. If her limits
change this week - I'll be the first person to jump on it :))

PS. Also watch for Erica in the magazines. She makes up BEAUTIFULLY and
is just stunning.

- Matt